Date/Time
Monday 12/21/2020 1:15 pm - 4:15 pm


Location
CATC Art Studio
vhutcheson@msn.com
Advanced Scratchboard One-Day Workshop
Instructor: Ginny Hutcheson
Do you wish to improve your skill level when working on a scratchboard?  The Advanced Scratchboard class will help you learn the appropriate board size and selection between scratchboard and clayboard; the best choice of  tools for the lines needed; how  and when to create midtones and highlights; what to do with the background and more?  Learn how to correct mistakes; how to use the Ampersand ink set that was purchased and when is the picture finished and more?
Prerequisite:  You must have taken scratchboard classes prior to signing up for this class.
Registration: Registration opens December 7, 2020. Please register below.
Fee: $20.00 to attend this workshop
Supply List:
If you have any questions about this class, please contact Ginny Hutcheson at vhutcheson@msn.com.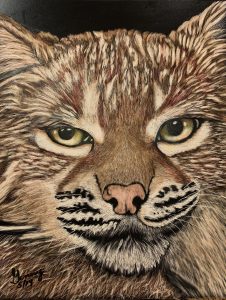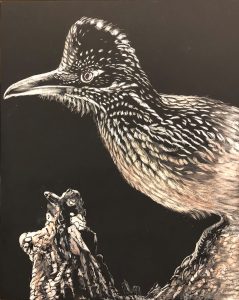 To register, click on the SUBMIT button below. Your name, email and phone number will be sent to the instructor automatically, and you will receive a 'request received' email, followed by an email that your space is either confirmed or denied (if class is full). All classes you have registered for will be listed under "MY REGISTRATIONS" in the main menu (shown above if you are logged in). If you do not see the Register button, registrations are not open for this class yet, or the class has already begun and registrations are closed. YOU MUST BE LOGGED IN TO REGISTER. Go back to home page or activities list to find the login area. If you are not a member, you must join the club and request a website account before taking classes. Find out how under HOW TO.
Registration
Registrations are either not yet open (registration usually starts two weeks prior) or are closed for this event because the class has already started. If the class has already started, contact the instructor to see if you can still join.
Advanced Scratchboard Workshop