Date/Time
07/05/2021 - 07/19/2021
Mondays 2:00 pm - 4:00 pm

Location
CATC Art Studio
ANNHAY18@GMAIL.COM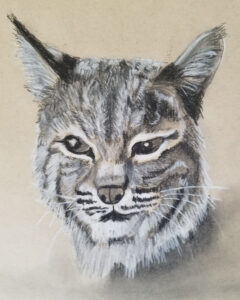 Have you ever played around with charcoal?  Did you try a few times but just didn't get the knack of how to do things the right way?  Maybe you have never picked up a piece of charcoal but you are still curious?  Well…do we have a few classes for you!  Unless you are brand new to FAPC, you know our instructor, our former president, Judy McCormick. She is going to conduct 3 (three) two-hour workshops  on how to use charcoal.  Charcoal has been a traditional medium of drawing for centuries and is a favorite because it produces bold and rich tones with high contrast.  It can be erased and blended easily.  You will predominantly use charcoal pencils and blend with a paint brush.  These 3 sessions will focus on the techniques of using charcoal so it can be fun for the beginner as well as the experienced artist.
Week One:  Introduction to materials and techniques for drawing with charcoal.  Using charcoal draw a picture of flowers or plants.
Week Two:  Drawing animals with charcoal will be this week's focus.
Week Three:  Drawing portraits or YOUR choice of a subject.
Level:  Beginner/Intermediate
Price:  $10 for a 2 hr. class
Time:  Monday, July 5, 12, 19 from 2:00 to 4:00 p.m.
Safety Guidelines
 MASKS are OPTIONAL for FULLY VACCINATED students; and
NOT VACCINATED students should wear a mask and 6′ distancing.
Supplies:
 Charcoal Pencils:  soft, medium and hard or sometimes called H, 2B and 4B
  One white charcoal pencil (I prefer General brand)
  A drawing pencil and Kneadable eraser and a white eraser (There are several charcoal drawings sets that will also work.)
  Several paint brushes (old ones work fine)  Synthetic…not Bristle.  Something around a Size 6 flat and a round. (We can provide     brushes if you do not have any.)
  A mixed media sketchbook with paper at least 98 lb.  However, if you are also doing the water soluble pencils, you might consider Strathmore series 400 mixed media paper, 140-184 lb.  This comes in several colors, pick your favorite but NOT BLACK.
  Paper towels and kleenex
  A covering for the table
  Optional additions:  Compressed charcoal sticks and blending stumps
Contact Judy at 928-830-5234 or email at:  jemccormick11@gmail.com if you have questions or for further information.
Registrations are either not yet open (registration usually starts two weeks prior) or are closed for this event because the class has already started. If the class has already started, contact the instructor to see if you can still join.
Adventures with Charcoal July 5, 12, 19