Date/Time
04/05/2021 - 04/26/2021
Mondays 1:30 pm - 4:30 pm

Location
CATC Art Studio
jeanpastore@msn.com
Beginning Watercolor – You Can Do It
Instructor Jean Pastore
Have you ever want to paint in watercolor, but didn't know where to start. This class will take the fear and anxiety out of learning to paint. You will learn to paint and gain confidence from prepared demonstrations in a friendly non-intimidating atmosphere. You will learn the basics plus the principals essential for creating great painting.
This class is designed for beginners  and those who have taken beginning watercolor classes and want to continue or need a refresher.
Supplies: Contact instructor for supply list.
Always bring a plastic cover for table.
Registration: Registration opens March 25, 2021. Only 9 students due to Covid restrictions.
Fee: $80.00 for this 4-week session due the first day of class.
For more information about the class call or email me. You can reach Jean at jeanpastore@msn.com or by calling me at (520) 284-2360 or (520) 982-3321.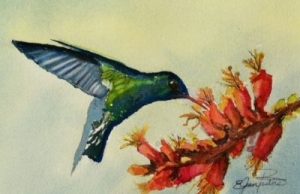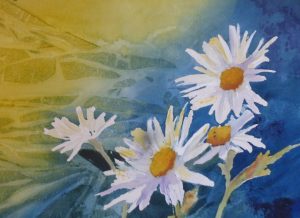 Registrations are either not yet open (registration usually starts two weeks prior) or are closed for this event because the class has already started. If the class has already started, contact the instructor to see if you can still join.