Date/Time
10/15/2020 - 11/05/2020
Thursdays 9:00 am - 12:00 pm

Location
CATC Art Studio
dorourke12@mac.com
Exploring Texturing for your Paintings
Instructor: Deborah O'Rourke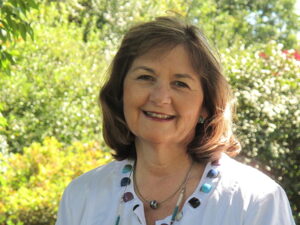 This class will explore many different texturing options. We will be using wooden canvases 6 x 6 or 8 x 8 and will make art using techniques as done in the photos. We will explore a variety of texturing products including paper clay sculpting, metallic paint ideas, crackle paste, gritty mediums, gold leaf and more. The range of texturing products that have exploded onto the art scene is mind boggling and we cannot try them all but we will try many.  A demonstration of using resin will be given.
Most supplies will be provided and are included in the cost of this class.
Fee: $150.00
You will need to bring:
brushes,
acrylic paints,
a variety of found objects (particularly rocks or minerals),
also beads or any other object you might have and want to include in your art.
Also bring popsicle sticks and q tips,
a table covering
 a large roll of paper towels.
Paper and pencils, a notebook.
You will need latex or nitrile gloves for some of the techniques.
An apron,
palette knives, pen caps old library cards or expired credit cards.  Look for kitchen tools or any other objects which might be used to impress textures.  Go on a hunt and use your imagination.
For this class I will set up a table outside on the back patio and demonstrate, then hand out supplies for the technique. Students will then go back into the classroom to work. I will not be entering the classroom.
Properly worn masks are mandatory.
Registration: Registration opens August 10, 2020.
Please email me with questions (dorourke12@mac.com). We will probably have a zoom session to explain things before the class begins.  Because I need to buy supplies you must register in advance so that I have supplies for you.  The class will run if 6 students sign up.  I have Square and will take class fee via credit card or pay pal.
To register, click on the SUBMIT button below. Your name, email and phone number will be sent to the instructor automatically, and you will receive a 'request received' email, followed by an email that your space is either confirmed or denied (if class is full). All classes you have registered for will be listed under "MY REGISTRATIONS" in the main menu (shown above if you are logged in). If you do not see the Register button, registrations are not open for this class yet, or the class has already begun and registrations are closed. YOU MUST BE LOGGED IN TO REGISTER. Go back to home page or activities list to find the login area. If you are not a member, you must join the club and request a website account before taking classes. Find out how under HOW TO.
Registration
Registrations are either not yet open (registration usually starts two weeks prior) or are closed for this event because the class has already started. If the class has already started, contact the instructor to see if you can still join.
Exploring Texturing for your Paintings