Date/Time
Friday 01/15/2021 1:00 pm - 4:00 pm


Location
CATC Art Studio
jeanpastore@msn.com
How to Create Vibrant and Compelling Watercolor Paintings
Instructor: Jean Pastore
Are your watercolors lifeless, weak or muddy?  Let's work on a strategy to get the vibrancy and color back in your paintings for stronger, bolder and more artistic results.   We will work on a variety of subjects giving you new confidence in how to use bold color and strong values.  You can work from your own photos or use the reference photo and drawing provided for the step-by-step demonstration.
Be prepared to have fun and enjoy learning in a friendly atmosphere.
Level: This class is for those with at least intermediate level of watercolor experience.
Registration: Registration opens  Dec. 28th for members. Class size will be limited by COVID restrictions – limit 6 students.
Price: $120 for six sessions for members.
Sign up
Supplies: Your regular watercolor supplies will be adequate for this class.
I do ask that you use quality 140#  or 300# paper for the best results.  Contact me if you would like a supply list.
If you have any questions please contact me by email at jeanpastore@msn.com or by calling 520-284-2360 or 520-982-3321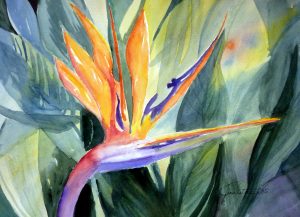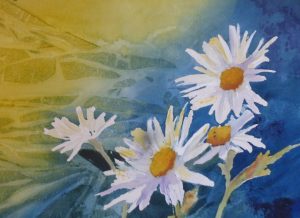 To register, click on the SUBMIT button below. Your name, email and phone number will be sent to the instructor automatically, and you will receive a 'request received' email, followed by an email that your space is either confirmed or denied (if class is full). All classes you have registered for will be listed under "MY REGISTRATIONS" in the main menu (shown above if you are logged in). If you do not see the Register button, registrations are not open for this class yet, or the class has already begun and registrations are closed. YOU MUST BE LOGGED IN TO REGISTER. Go back to home page or activities list to find the login area. If you are not a member, you must join the club and request a website account before taking classes. Find out how under HOW TO.
Registration
Registrations are either not yet open (registration usually starts two weeks prior) or are closed for this event because the class has already started. If the class has already started, contact the instructor to see if you can still join.
How to Create Vibrant and Compelling Watercolor Paintings