Date/Time
Thursday 12/09/2021 9:00 am - 12:00 pm


Location
CATC Art Studio
jeanpastore@msn.com
Learn to Paint Watercolor on a Canvas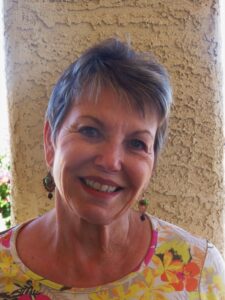 Instructor: Jean Pastore
Level: Intermediate and Advanced
Medium: Watercolor
When: Thursdays, December 9 and 16      9:00 AM – Noon
Fee: $50.00 for two-week class.. Please pay at first gathering.
Discover how to paint watercolor on watercolor canvas and primed standard canvas.  The beauty of learning the process of painting on canvas, is the ability to go back to your painting and make corrections. We have always been told that watercolor is difficult to correct. With this method, I will teach you how make corrections to your paintings with beautiful results.  Plus, an added bonus to using watercolor canvas is the ability to frame your art work without matting or glass.
You can work from your own photo reference or you can use a  drawing from my demonstration.  This will be a hands on class so be prepared to dive right in and have fun.
Registration: Registration will open November 18, 2021. This class is limited to 10 students.
Safety Guidelines: Masks will be required of all students in this class. 6′ distancing will be maintained.
Supplies: A table cover, 2 water containers, box of tissues,  a roll of Viva paper towels, and a small water spray bottle.
 A palette with professional quality watercolor paints that you currently use will work for this class.  You will need your preferred watercolor brushes, plus at least two scrubber brushes. I use a set of Fritch Scrubbers purchased from Cheap Joe's Art and a small stiff flat or angle brush with sharp edge for lifting. You can find a variety of inexpensive stiff brushes to use for scrubbers.
You will need 2 canvases 9×12 or a little larger. You should keep the canvas small to learn the technique.
A ready to paint watercolor canvas – or all media canvas, or Fredrix Archival watercolor canvas. They all work fine.
 Also, you will need a standard canvas primed with watercolor ground.  Daniel Smith watercolor ground or Golden Absorbent Ground can be used.  Several layers of ground are needed for the canvas. Follow the directions on the jar.  Let the canvas dry well before adding another layer of ground.
My suggestion for this class, is to try both canvases   We will use one type of canvas for one workshop and the different type for the second workshop day. Each canvas works a little differently and both will give you great results. However, if you only want to use one type of canvas that's fine too.
If you have any questions please email Jean at jeanpastore@msn.com.
To register, click on the SUBMIT button below. Your name, email and phone number will be sent to the instructor automatically, and you will receive a 'request received' email, followed by an email that your space is either confirmed or denied (if class is full). All classes you have registered for will be listed under "MY REGISTRATIONS" in the main menu (shown above if you are logged in). If you do not see the Register button, registrations are not open for this class yet, or the class has already begun and registrations are closed. YOU MUST BE LOGGED IN TO REGISTER. Go back to home page or activities list to find the login area. If you are not a member, you must join the club and request a website account before taking classes. Find out how under HOW TO.
Registration
Registrations are either not yet open (registration usually starts two weeks prior) or are closed for this event because the class has already started. If the class has already started, contact the instructor to see if you can still join.
Learn To Paint Watercolor on a Canvas