Date/Time
Friday 10/16/2020 9:00 am - 12:00 pm


Location
CATC Art Studio
rozandrobin@hotmail.com
Oil – Paint a Scene (TBD by students)
Robin Barnes-Instructor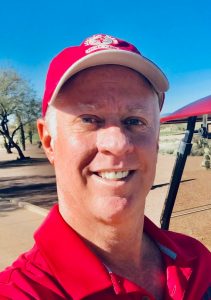 This 6 week class will focus first on painting a specific scene and then you will pick your own picture to paint. If you are a beginner you will learn how to mix paints, compose your painting, and learn how to apply paints to the canvas. Also, you will learn how to "fix" areas of your painting that you don't like. As an experienced oil painter you will be able to explore and expand your painting skills and learn more about color mixing. Receive help with your own painting projects or get inspiration to start a new painting. This is a "hands on" class with weekly demonstrations. Learn, discover and explore in a friendly, relaxed and supportive atmosphere! Painting should be fun so let's have some! It will take several classes to complete a painting.
If you are new to oil painting please sign-up for the Come and Try It class offered Friday, October 2 from 9-noon.
Date and Time: Fridays 9:00 am – 12 Noon October 16, 23, 30. November 6, 13 and 20. No classes after November 20 through December.  Classes begin again January 15 though April 16. Course is held in the Fine Arts Studio.
Registration opens September 18. Register below with the red button.
Fees:  $120.00 for this six-week session. The class fee will be required at the first class.
The starting date for this class has been changed to 10/16, so the cost will be $120 for six sessions.
Supplies: Oil Paints, brushes, odorless paint thinner (Gamsol) or water for water based oil paints and container to hold it, paper towels, plastic sheet or oil cloth to cover table, paper towels, pallet or pallet paper, and aluminum foil to cover easels. Optional: Liquin Original medium to speed up drying time (This product has a slight odor to it.) and paint flow and blue painter's tape as needed (I.e. to establish horizon line on seascape or direction of light rays.)  Note: regular paint thinner is not allowed in class.
Suggested Oil Paint Colors: The instructor uses the following colors in most, but not all paintings: Titanium White, Cadmium Yellow Light, Yellow Ochre, Cadmium Red Light, Medium Magenta (or Thio Violet), Burnt Sienna, Burnt Umber, Dioxazine Purple, Cerulean Blue, Ultramarine Blue. Other colors may be needed depending on subject matter. Note: Non-toxic color substitutes may be used in place of the cadmium based colors but your mixed colors may differ slightly from instructor's.
Suggested Brushes: The required brushes depends on the level of detail performed. For most paintings, the instructor uses the following brushes: 1/2″ Flat Brush (soft bristles such as sable, badger, etc), #8 (1/2″) Bristle Brush, medium fan brush, #4 bristle brush, #6 filbert, #1 or #2 twiggy/rigger liner brush, #4 or #6 round brush, #1 detail brush. Contact the instructor for more information if needed. There are a limited number of loaner brushes (not every type/size) available until you purchase your own.
Please contact Robin Barnes at rozandrobin@hotmail.com if you have any questions.
To register, click on the SUBMIT button below. Your name, email and phone number will be sent to the instructor automatically, and you will receive a 'request received' email, followed by an email that your space is either confirmed or denied (if class is full). All classes you have registered for will be listed under "MY REGISTRATIONS" in the main menu (shown above if you are logged in). If you do not see the Register button, registrations are not open for this class yet, or the class has already begun and registrations are closed. YOU MUST BE LOGGED IN TO REGISTER. Go back to home page or activities list to find the login area. If you are not a member, you must join the club and request a website account before taking classes. Find out how under HOW TO.
Registration
Registrations are either not yet open (registration usually starts two weeks prior) or are closed for this event because the class has already started. If the class has already started, contact the instructor to see if you can still join.