Date/Time
Friday 01/21/2022 9:00 am - 12:00 pm


Location
CATC Art Studio
lynrackley5572@comcast.net
Oil Painting Basics and Beyond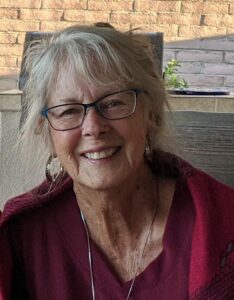 Instructor: Lyn Rackley
When: Fridays, January 21, 28 and February 4, 11, & 18 (5 weeks).  9:00 am – Noon.
Experience Level: All levels welcome.
The objective of this 5 week oil painting class is to broaden your knowledge of the oil medium, painting techniques, and elements and principles in design. If you are just starting out I recommend you take the Come & Try It – Oil class on Friday, January 7, followed by the January 14 class for beginners.  You will learn how to get started and work with colors. All levels are welcome to the        5 week class series.
The class series will consist of presentations and demonstrations on color theory, use of values, designing a painting and oil painting techniques. The instructor will conduct critiques; provide individual help along with lots of painting time. Some drawing experience is alway helpful. Advanced students will be encouraged to work in their own style. Students will paint still life's and work from their own photos.
If you have any questions about the class please contact Lyn Rackley at lynrackley5572@comcast.net.
Supplies:QCPC oil class supply list
Cost: $100.00 for five-week series. Please pay at the first class.
Registration: This class will open for registration on January 1, 2022. Just click below to register. There is a limit of ten students in this class.
Safety Guidelines: Masks will be required of all students in this class. 6′ distancing will be maintained
To register, click on the SUBMIT button below. Your name, email and phone number will be sent to the instructor automatically, and you will receive a 'request received' email, followed by an email that your space is either confirmed or denied (if class is full). All classes you have registered for will be listed under "MY REGISTRATIONS" in the main menu (shown above if you are logged in). If you do not see the Register button, registrations are not open for this class yet, or the class has already begun and registrations are closed. YOU MUST BE LOGGED IN TO REGISTER. Go back to home page or activities list to find the login area. If you are not a member, you must join the club and request a website account before taking classes. Find out how under HOW TO.
Registration
Registrations are either not yet open (registration usually starts two weeks prior) or are closed for this event because the class has already started. If the class has already started, contact the instructor to see if you can still join.
Oil Painting Basics and Beyond-5 week series