Dues are $25.00 per year. A family membership is $35.00. If you join the club between October 1 and December 31, your dues are valid from date paid through the following year. Dues must be paid in order to take any classes starting in January, 2022.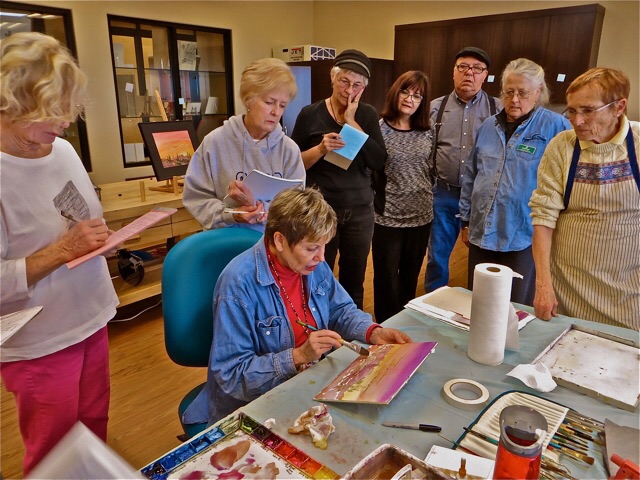 There are two steps to becoming a member:
Download, print, sign and deliver the waiver form and your dues. The address is on the form, or you can drop it off in the Art Studio during our club hours. Download: Waiver Form.
Complete the website registration process. Once we have your waiver form, your account will be approved. Register here
Once your waiver has been received, the Membership Coordinator will activate your website account and you will be able to log on and register for classes. It is POA policy that anyone who uses the studio must sign a waiver. PLEASE do not register more than once. Your account will be activated after your paperwork is complete. Paperwork must be complete before you will be granted access to the website and allowed to register for classes. Requests are normally responded to within 48 hours after applications are complete.
NOTE: If you are joining as a family, we need a separate waiver for each family member, and each member will want to register on the website separately to sign up for classes.
ADVANTAGES OF MEMBERSHIP:
Use of the Art Studio in the CATC building (which is run by the clubs not the POA).
Open Studio is available during all art club hours even when classes are meeting.
Monthly membership meeting with speakers and demos
Website account for calendar, newsletters and membership information, posting your artwork, registering for classes
Ability to show and sell art in display windows as Artist of the Month and other themed displays.
Ability to sell art at various QC functions during the year.
Selected Free classes
Access to priority registration and reduced tuition on classes offered by private teachers.
Use of Club Mat Cutter after training
Artist of the Month program
Social events
Trips
Access to members only events
Emails for news, announcements, schedule changes and reminders.
Please remember this club is run entirely by volunteers and we always need help.